Our Products
At Shutter-up Blinds & Shutters, we pride ourselves in offering top-of-the-line, personalized products with fantastic customer service! We have a longstanding relationship with some of the top suppliers, including Hunter Douglas, Alta Window Coverings, Kasmir Fabrics, RM Coco, USA Shutters, and Tableaux Faux Iron. Our growing product line includes: Wood & Faux Wood Blinds, Roller Shades, Honeycomb Shades, Roman Shades, Woven Wood Shades, Solera Shades, Silhouettes, Duettes and Pirouette Shades, and Faux Iron
We frequently update our product selection to keep up with popular and up-coming trends and demands within interior design! Our team at Shutter-Up Blinds & Shutters will work with you one-on-one to discuss popular designs and help you to find the perfect window treatments for your home!
At Shutter-up Blinds & Shutters, we offer custom-made plantation shutters, made in the USA, in your choice of paint or stain colors.  Our custom shutters are designed and manufactured in Houston, Texas and made of basswood, a beautifully grained North American hardwood.   We offer both the standard tilt rod and the clearview hidden tilt rod, as well as a variety of trim choices.
We strive to make your shutter purchase as smooth and hassle free as possible from the initial consultation to final installation!
We will work with you to explore the options of of shutters that will best fit your home.
Some options to consider:
Louver size:  4 1/2″, 3 1/2″ or 2 1/2″
Paint or stain color
Hinge color
Clearview or standard tilt rod
Inside or outside mount frames
Wide panels or narrow panels
Wood or Poly
Eyebrow and arched panels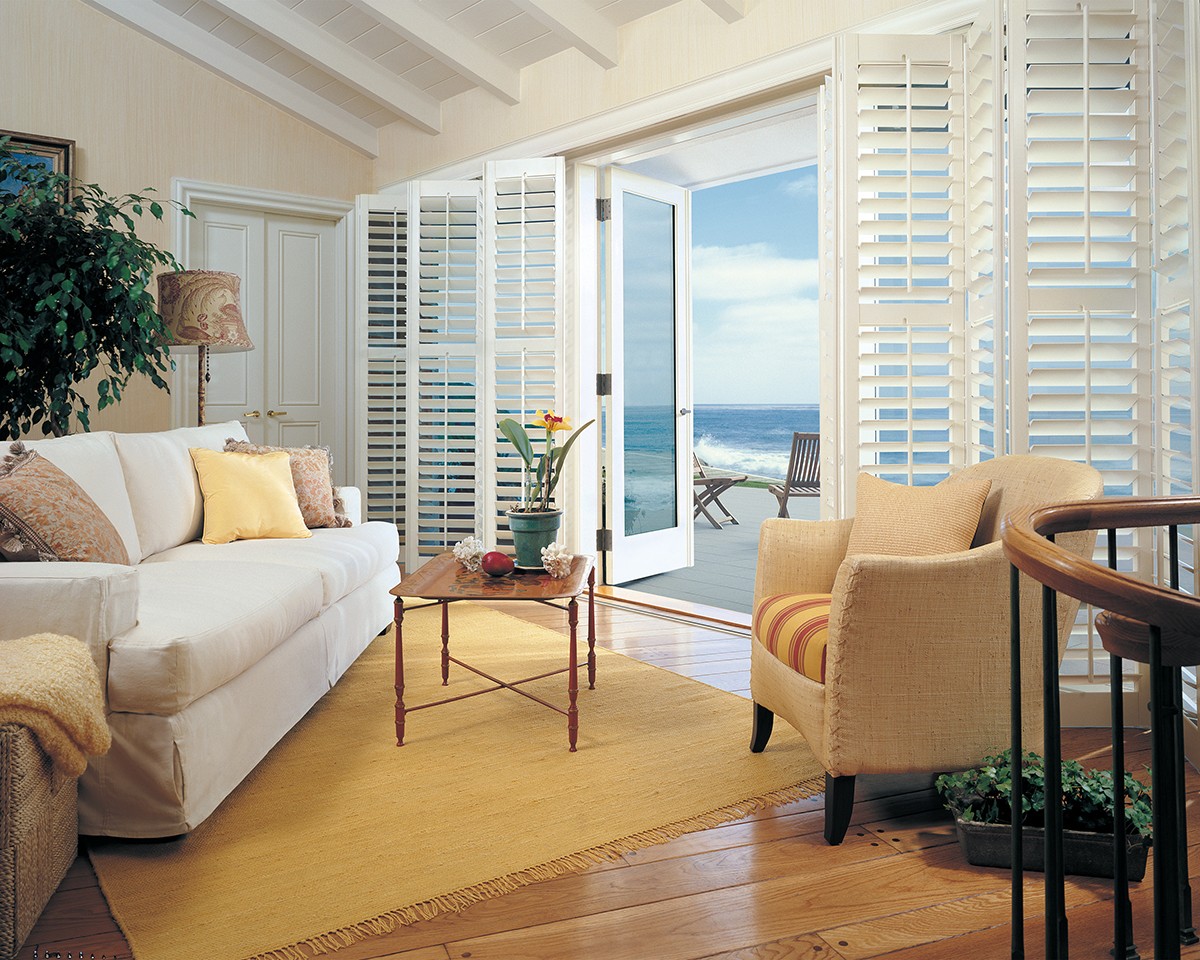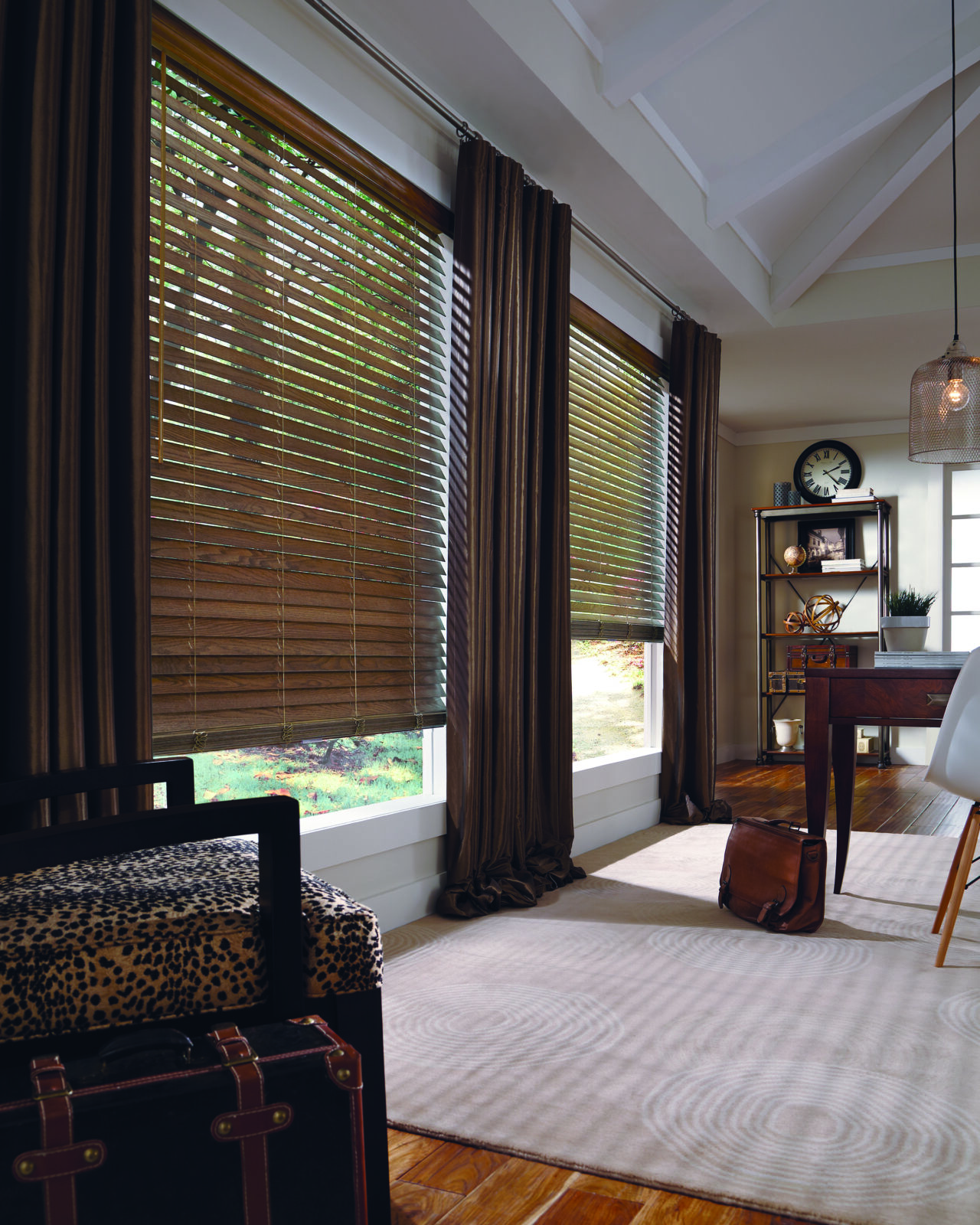 Blinds
Our quality selection of blinds features the Hunter Douglas Horizontal Blind collection,: Parkland Blinds, and Everwoods, as well as the more affordable Alta blinds.   These beautifully designed blinds feature both wand and cord tilting, as well as, cordless lifting systems.
Each of the custom-designed blinds are made in the USA with the highest quality materials to prevent warping, shrinking, and sagging. Choose from all wood, faux wood, or metals, all available in a variety of colors. We offer custom designs in 1″, 2″, 2.5″ widths.
We offer a complete line of shades by Hunter Douglas.  From Designer Roller Shades to Designer Screen Shades, Duette Honeycomb shades to Silhouettes!
Roller shades offer the simplicity of a light filter or room darkening fabric, that can be raised completely to provide that full view through your window, while still providing privacy.  Screen shades offer the same clean lines, but with a transluscent fabric that will enable you to keep your view, but keep out the light and glare.
Duette and Applause honeycomb shades use an accordion style fabric, that offers a low profile when raised.  They can also be lowered from the top, as well as, raised from the bottom, for a "top down, bottom up" option.  Silhouettes are Hunter Douglas' premier shading product.  They provide a fabric louver with the softness of a sheer face.  There is no other product like them!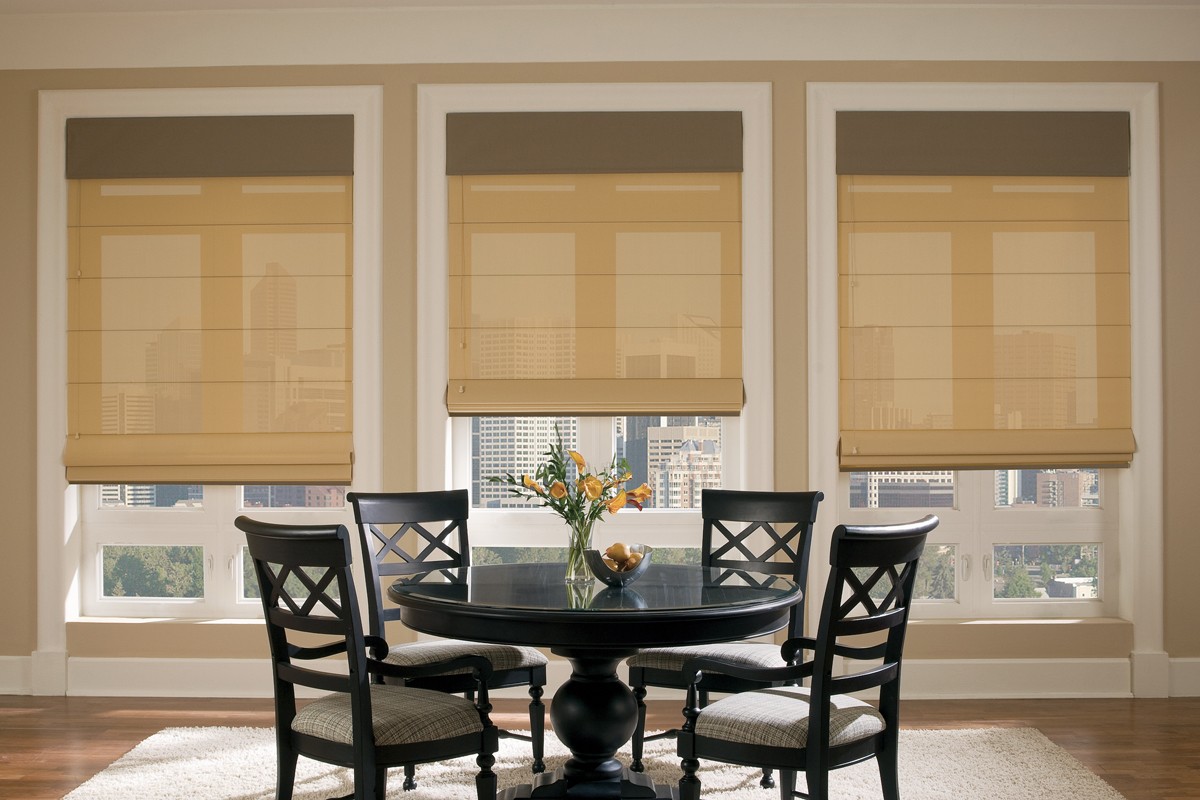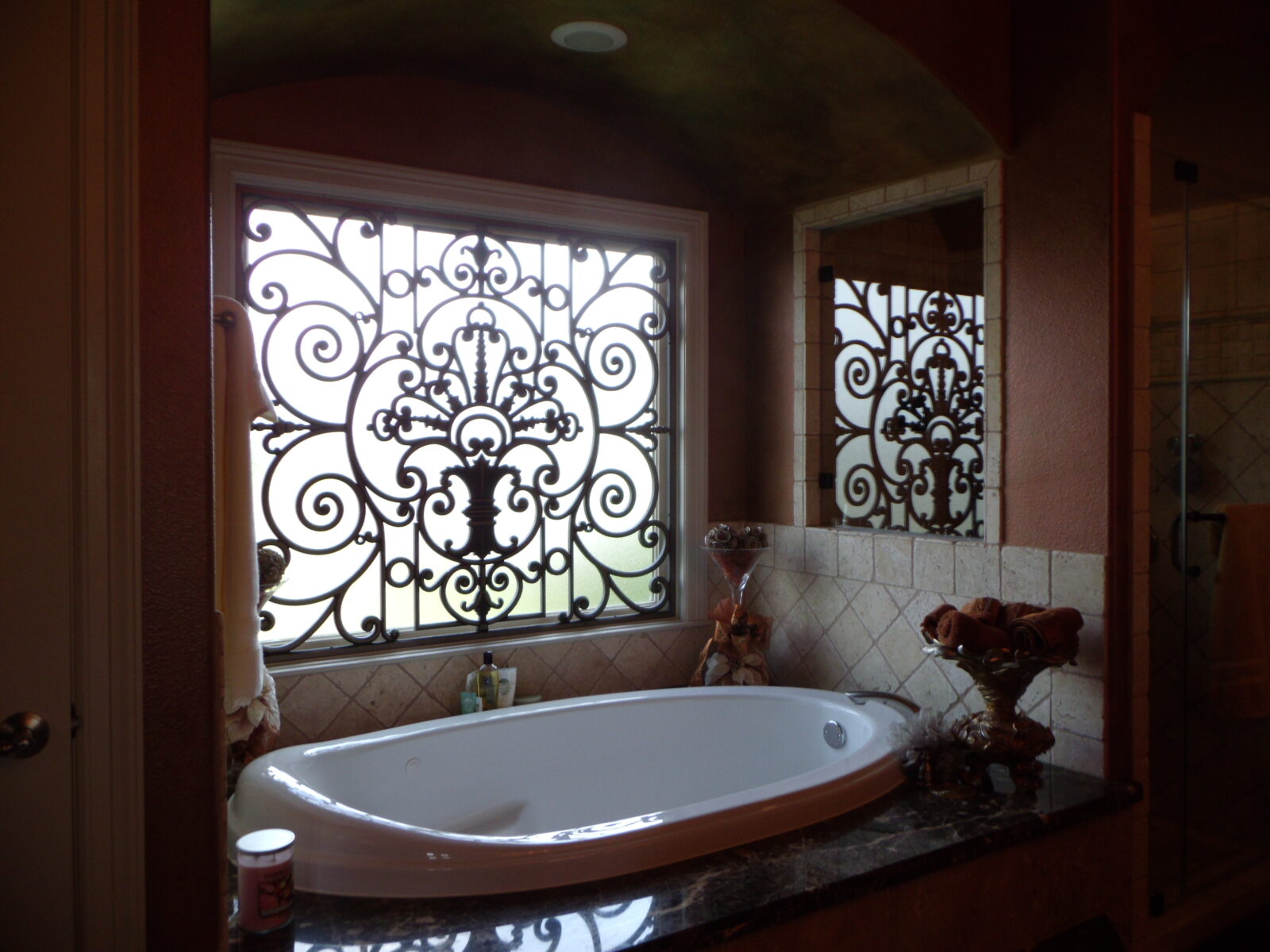 Tableaux Faux Iron Designer Grilles is a decorative, lightweight product providing the look of real wrought iron without the weight or cost. These custom-made and designed iron look-a-likes can be made into any size or shape.  Got a design you want to replicate?  We can do that!  For those special windows, niches, cabinet fronts or interior accents, Tableaux will add that wow-factor!
Looking for a little more than shutters and blinds? At Shutter-Up Blinds & Shutters, we strive to bring you the best solutions for your window and wall spaces– that's why our team brings extensive experience with drapery and roman shade design! Whether it is for a modern master bedroom, or for an elegantly chic dining room, our team will work one-on-one with you to find the perfect draperies for your space. No wall is too big or too small!